T-Shirts
---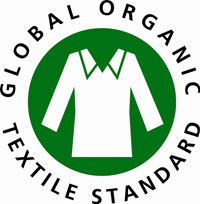 Climate Neutral Clothing
Polar View i Wear T-Shirts are one of a kind designs printed onto the amazing Earth Positive, 100% Organic Cotton T-Shirts.
The Most Progressive Ethical Clothing on Earth, did you known that 30 Wind Turbines provide the primary Energy source for Earth Positive?
What is Climate Neutrality?

Activities are climate-​neutral or CO₂ neutral if they do not put a strain on the climate, i.e. if they do not create greenhouse gases.

Climate neutrality can be achieved if CO₂emissions are reduced to a minimum and all remaining CO₂ emissions are offset with climate protection measures. If climate-​damaging greenhouse gases are completely avoided or if gases that have already been emitted are saved elsewhere, this is referred to as "climate-​neutral".
With all of our T-Shirts, each design donates approx. 250 Seedballs